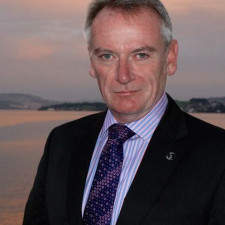 Fintech Consultant & Best-Selling Author
Speaker Bio
Chris Skinner
Fintech Consultant & Best-Selling Author
Chris Skinner is known as an independent commentator on the financial markets and fintech through his blog, the Finanser.com, and as author of the bestselling books Digital Bank, ValueWeb and its new sequel Digital Human. He is Chair of the European networking forum The Financial Services Club and Nordic Finance Innovation, as well as being a Non-Executive Director of the Fintech consultancy firm 11:FS. He is on the Advisory Boards of many companies including B-Hive, Bankex, empowr, IoV42, Innovate Finance, Life.SREDA, Moven, Meniga, Pintail, Project Exscudo and the Token Fund, and has been voted one of the most influential people in financial technology by the Wall Street Journal's Financial News. He has recently been voted Game Changer of the Year and Financial Markets Advisor of the Year by Finance Monthly, CEO of the Year by CV Magazine, FinTech Speaker of the Year by TMT Global and has been an advisor to the White House, the World Bank and the World Economic Forum.
Described by Seth Wheeler, Brookings Guest Scholar and Former Special Assistant to the President for Economic Policy at the White House, as "one of the most authoritative voices on Fintech anywhere", Chris has previously written many books covering everything from European regulations in banking through the credit crisis to the future of banking. His new book is a sister to his last book, Digital Bank. ValueWeb describes the impact of Fintech and how mobile and blockchain technologies are changing the face of finance in building an internet of value. As a result of the emerging internet of value, banks have to become digitalized, and Digital Bank provides a comprehensive review and analysis of the battle for digital banking and strategies for companies to compete.

Chris Skinner is a regular commentator on BBC News, Sky News, CNBC and Bloomberg about banking issues, and is a Judge on many awards programs including the Asian Banker's Retail Excellence Awards, as well as having worked closely with leading banks such as HSBC, the Royal Bank of Scotland, Citibank and Société Générale.
Prior to founding the Finanser, Chris was Vice President of Marketing and Strategy for Unisys Global Financial Services and Strategy Director with NCR Financial Services. These roles sparked Chris's specialization in the future of financial services after he created the Global Future Forum in Unisys and the Knowledge Lab in NCR.
He studied at Loughborough University in the UK, and holds a Bachelor of Science in Management Sciences alongside a Diploma in Industrial Studies. He is a Fellow of the British Computer Society, a Fellow of the Institute of Management Services, an Associate of the Chartered Insurance Institute and a Chartered Insurance Practitioner.
The Future of Financial ServicesKey Insights
Digital is not banking-as-usual cheaper and faster with technology, but a complete rethinking of banking
Rethinking banking starts with customer-centricity and building a digital business model from there
A digital business model comprises front-office apps connecting to back-office analytics through APIs in a marketplace of many players
Banks will be forced to open their operations to this marketplace of players through APIs, and it will also force a conversion of core systems because of this and because of AI for back-office analytics and Distributed Ledger Technology (DLT) for global operations
There are further fundamental changes developing in Asia and Africa that are not just rethinking banking but reinventing everything – these developments shine the light on the future digital financial operations and Ant Financial, a Chinese technology firm the offers digital finance, shows the way
Bottom-line: attendees need to rethink their businesses to be fit for the future digital age, and this presentation takes through the what, where and how to do it
Date
Monday, 16 July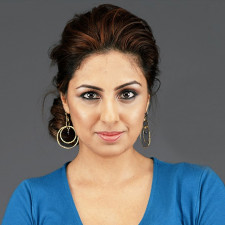 Award-Winning Futurist
Speaker Bio
Shivvy Jervis
Award-Winning Futurist
Voted as a thought leader who is "making digital Britain tick," Shivvy Jervis is a multi-award-winning futurist, advisor, and presenter on the digital economy. She makes it her mission to uncover the most groundbreaking innovation that will transform our realities. Shivvy has received more than 18 national and international accolades for her work, more recently including an Outstanding Achiever award and a nomination from the public as a "Woman of the Year." She has been recognized as one of Britain's top digital influencers and one of Europe's 30 leading women in tech. Shivvy is well known as the former creator and presenter of the online video series, Digital Futures.
What's Next for the Digital EconomyKey Insights
The digital economy is experiencing skyrocketing growth - that of twice the rate of the wider economy - and is driving transformative impact. How will your sector capitalize on this to extract meaningful value, both within your organization and for your consumers?
Shivvy's talk will cover what 'digital transformation' means for you, and critically, how you can be agile and truly responsive to it. Some of the areas you can expect to hear about include:
Future Forms of Security – How can enterprise and consumers go beyond traditional forms of passwords towards unusual measures of security?
Emotive AI - Exploring fascinating innovation within artificial intelligence that take this concept from being clever algorithms and software to more emotionally aware forms of AI.
Predictive Data & Blockchain – Tapping into big, small and micro data to anticipate and pre-empt the needs of businesses and customers; and the true value of blockchain for the credit union industry.
Date
Tuesday, 17 July
Time
9:00 am - 10:30 am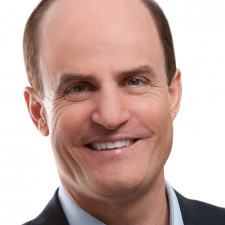 Global Thought Leader on Customer Service
Speaker Bio
Ron Kaufman
Global Thought Leader on Customer Service
Ron Kaufman is the world's leading educator and motivator for uplifting customer service and building service cultures. Rated one of the "Top 25 Who's Hot" speakers by Speaker Magazine, Ron presents powerful insights and global best practices from working with various clients for more than 20 years. He is author of the New York Times and USA Today bestseller, "Uplifting Service! The Proven Path to Delighting Your Customers, Colleagues and Everyone Else You Meet." Ron is also the founder of UP! Your Service, a company that enables leaders and organizations to build Uplifting Service cultures for sustainable advantage. Ron's experience and passionate commitment to results have been distilled into proven methods to help clients upgrade service performance and build strong service cultures.