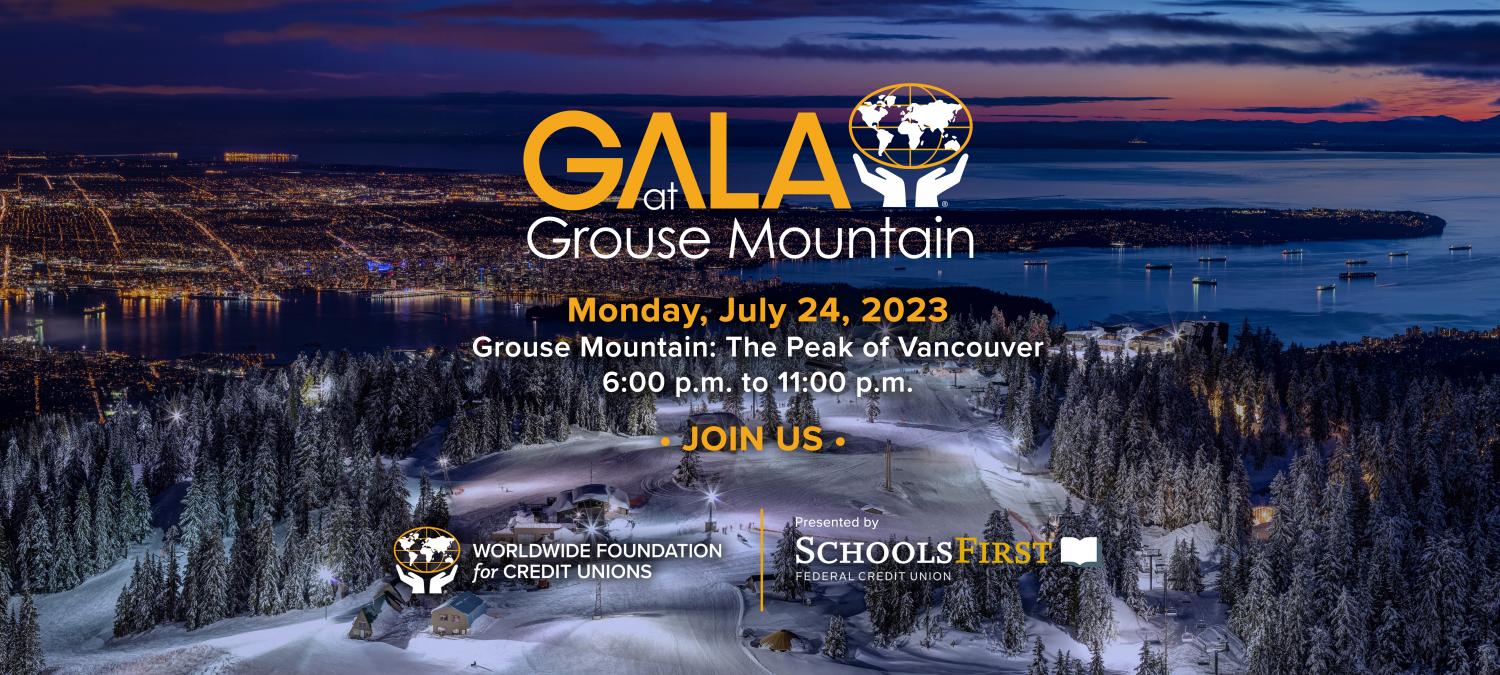 While tickets for this event have sold out, with enough interest we may be able to open additional availability. If you are interested, please be sure to add yourself to the waitlist for the event during registration and you will be contacted if tickets become available.
Help advance financial inclusion worldwide using credit unions! Join the Worldwide Foundation for Credit Unions for an evening of fun, storytelling and networking at Vancouver's top attraction, Grouse Mountain!



When: Monday, July 24



Time: 6:00 pm – 11:00 pm (Buses will depart at 6:00 pm and return at 10:30 pm to conference hotels)



Cost: $375.00 USD per person
Ticket price includes: private event, Gondola ride, dinner, drinks & entertainment

For decades, travelers have flocked to Grouse Mountain to experience British Columbia's history combined with the best view of Vancouver and beyond. Journey from Vancouver's vibrant downtown to one of the most scenic mountains on the North Shore: Grouse Mountain.

Hop aboard the Skyride, a breathtaking eight-minute ascent to the summit of the mountain, and be amazed as the landscapes reveal themselves: the ocean reaching to the horizon, the city harbour, emerging islands and mountain peaks afar. At the peak of the mountain, guests enter Grouse Mountain's mountaintop chalet, a wooden structure that is elegant, spacious and authentically West Coast. As you move through each room of the mountaintop chalet, taste culinary delights while hearing unique stories of member transformation and credit union impact.

Proceeds from the gala help to expand World Council's credit union development programs in Latin America, Ukraine and Africa!